SUSTAINABILITY
Our Vision is to be the leading choice for sustainable packaging solutions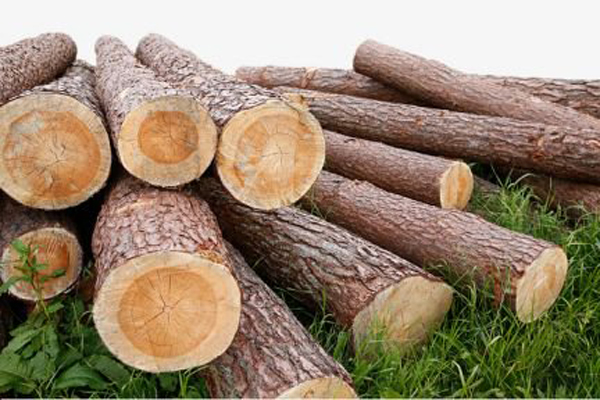 Why FSC?
Managed Forestry
Worldwide demand for paper and board
The number of times a paper can be recycled is limited

Wood is constantly needed as a source for the production of packaging
Managed forestry ensures an economically viable and constant flow of timber for the industry
At the same time it maintains bio-diversity & secures the rights of forest communities & indigenous peoples

The FSC logo is clearly recognisable
The logo confirms no illegal logging or environmentally destructive sources
The price uplift for hand finished bags from China is approximately 5% FSC paper comes as standard for paper bags

Paper bags have amazing advantages in terms of environmental friendliness. They work to create a more sustainable world because ...
they are natural and biodegradable

they are reusable and recyclable

their raw material is sourced from sustainably managed forests

they store carbon dioxide (CO2)
The environmental symbols created by The Paper Bag help companies demonstrate their environmental responsibility, promote the sustainability credentials of paper bags and share them with consumers.
The raw material used in papermaking – cellulose fibre extracted from wood – is a renewable and ever-growing natural resource. Due to their natural characteristics, paper bags degrade when they mistakenly end up in nature. When using natural water-based colours and starch-based adhesives, paper bags do not harm the environment.
Thanks to the long, strong virgin cellulose fibres used in paper bags, they have a high mechanical strength. Paper bags can be reused several times thanks to their good quality and design. In a four-part video series by "The Paper Bag" the reusability of paper bags is put to the acid test. The same paper bag withstands four uses with heavy loads of around eight kilos or more, as well as challenging shopping items with moisture content and sharp edges and bumpy everyday transport situations. After four trips, it is even good for another use. The long fibres of the paper bags also make them a good source for recycling. With 73.9 % recycling rate in 2020, Europe is the world leader in recycling paper. 56 million tonnes of paper were recycled, that's 1.8 tonnes every second! Paper bags and paper sacks are a part of this loop. A recent study suggests that paper-based packaging can even be recycled more than 25 times before it is turned into bioenergy or being composted at the end of its life cycle. Recycling paper means reducing polluting emissions produced by landfill sites.
The cellulose fibres that are used as raw material to produce paper bags in Europe are mostly sourced from sustainably managed European forests. They are extracted from tree thinning and from process waste from the sawn timber industry. Every year, more wood grows than is harvested in European forests. Between 1990 and 2020, the area of forests in Europe has increased by 9%, amounting to 227 million hectares. That means, more than a third of Europe is covered by forests.3 Sustainable forest management maintains biodiversity and ecosystems and provides a habitat for wildlife, recreational areas and jobs. Forests have an enormous potential to mitigate climate change when they grow.